Sri Lankan Muslims: Fast In Solidarity With Fellow Christians
On Sunday morning Sri Lankan Christians went to their local churches for Easter services, as they have done for centuries. Easter is a special occasion for Christian families in ethnically diverse Sri Lanka.
A time for families to gather to worship in their churches, and then to enjoy their festivities. Many went to their local church on Sunday morning to be followed by a traditional family breakfast at home or a local restaurant.
It would have been like any other Easter Sunday for prominent mother-daughter television duo, Shanthaa Mayadunne and Nisanga Mayadunne. Except that it wasn't.
Nisanga Mayadunne posted a family photograph on Facebook at 8.47 AM with the title "Easter breakfast with family" and had tagged the location, the Shangri-La Hotel in Colombo. Little would she have known that hitting 'post' would be among the last things she would do in this earthly abode. Minutes later a bomb exploded at the Shangri-La, killing her and her mother.
In more than a half a dozen coordinated bomb blasts on Sunday, 360 people have been confirmed dead, with the number expected to most likely rise. Among the dead are children who have lost parents and mothers & fathers whose families will never be together again.
Many could not get past the church service. A friend remembers the service is usually so long that the men sometimes go outside to get some fresh air, with women and children remaining inside – painting a vivid and harrowing picture of the children who may have been within the hall.
Perpetrators of these heinous crimes against their own faith, and against humanity have been identified as radicalised Muslim youth, claiming to be part of a hitherto little-known organisation. Community leaders claim with much pain of how authorities were alerted years ago to the criminal intent of these specific youth.
Mainstream Muslims have in fact been at the forefront not just locally, but also internationally in the fight against extremism within Muslim communities.
This is why Sri Lankan Muslims are especially shaken by what has taken place when men who have stolen their identity commit acts of terror in their name. Sri Lankan Muslims and Catholics have not been in conflict in the past, adding to a palimpsest of reasons that make this attack all the more puzzling to experts. Many here are bewildered as to what strategic objective these terrorists sought to achieve.
Sri Lankan Muslims Take Lead
Sri Lankan Muslims, a numerical minority, though a well-integrated native community in Sri Lanka's colourful social fabric, seek to take lead in helping to alleviate the suffering currently plaguing our nation.
Promoting love alone will not foster good sustainable communal relationships – unless it is accompanied by tangible systemic interventions that address communal trigger points that could contribute to ethnic or religious tensions. Terror in all its forms must be tackled in due measure by law enforcement authorities.
However, showing love, empathy and kindness is as good a starting point in a national crisis as any.
Sri Lankan Muslims have called to fast tomorrow in solidarity with their fellow Christian and non-Christian friends who have died or are undergoing unbearable pain, trauma, and suffering.
 #MyFastMySriLankaTerror at its heart seeks to divide, to create phases of grief that ferments to anger, and for this anger to unleash cycles of violence that usurps the lives of innocent men, women, and children. Instead of letting terror take its course, Sri Lankans are aspiring to come together, to not let terror have its way.
Together with my fellow Sri Lankan Muslims, I will be fasting tomorrow from dawn to dusk. I will be foregoing any food and drink during this period.
It occurs to many of us that it is unconscientious to have regular days on these painful days when we know of so many other Sri Lankans who have had their lives obliterated by the despicable atrocities committed by terrorists last Sunday.
Fasting is a special act of worship done by Muslims, it is a time and state in which prayers are answered. It is a state in which it is incumbent upon us to be more charitable, with our time, warmth and whatever we could share.
I will be fasting and praying tomorrow, to ease the pain and suffering of those affected.
I will be praying for a peaceful Sri Lanka, where our children – all our children, of all faiths – can walk the streets without fear and have the freedom to worship in peace.
I will be fasting tomorrow for my Sri Lanka. I urge you to do the same.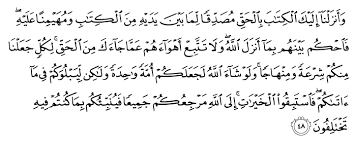 Had Allah willed, He would have made you one nation [united in religion], but [He intended] to test you in what He has given you; so race to [all that is] good. To Allah is your return all together, and He will [then] inform you concerning that over which you used to differ. Surah Maidah
Raashid Riza is a Sri Lankan Muslim, the Politics & Society Editor of The Platform
---
---