Former COVID-19 patient regards stay at PKRC precious, meaningful experience
KOTA KINABALU: Former COVID-19 patient, Nurul Hidayah Mohd Taib, 34, regards her seven-day experience at the COVID-19 Low Risk Quarantine and Treatment Center (PKRC), Selagon, Beaufort, early last month as precious and meaningful.
Nurul Hidayah, who is a teacher, did not deny feeling afraid and worried after she was confirmed to have been infected with COVID-19 at the end of last October, as she had always been careful and taking the necessary precautions in her daily life to avoid getting the virus since the pandemic was announced early this year.
"No one wants to be infected with this virus, neither do I. I myself never thought that I would go through or experience being in quarantine as a COVID-19 patient, " she told Bernama.
Recalling her experience, the mother of two said she was aware that she was at high risk of infection as her family members, including her husband, had been confirmed positive for COVID-19 earlier and were then quarantined and sent for treatment at hospitals.
However, Nurul Hidayah, who still did not know how her family members could have contracted the COVID-19 virus, said she accepted it as God's will and with an open heart, preferring to look at it from the positive side, instead of to wallow over it.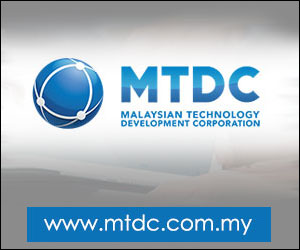 The Islamic Education and Arabic Language teacher at a school in Beaufort said she was, however, grateful that her two children, aged eight months and five years, were free from COVID-19 infection.
She said it was heart-wrenching having to leave them under the care of others while she underwent the quarantine and treatment for COVID-19.
"Four days after I went for the screening test last Oct 28, I received a call from the Beaufort CPRC (Crisis Preparedness and Emergency Response Centre) informing me that the screening test results found me positive for COVID-19. I was given the choice of either taking an ambulance or go on my own to the PKRC.
"I chose to go to the quarantine centre on my own. I had prepared myself mentally and physically for the situation, to be calm and positive," she added.
According to Nurul Hidayah, the early signs of COVID-19 infection that she experienced included having flu and losing her sense of taste and smell.
On her experience at the Selagon PKRC, Nurul Hidayah is full of praises for the frontline staff there.
"They were highly committed, not only in treating the patients, but also did their best to make our stay comfortable. They kept us entertained, despite them being in their PPE suit.
"The most memorable time, which brought tears to us, was when the frontline staff organised surprise birthday parties for children at the quarantine centre.
"Although held in moderation, the children were happy, as so were the adults," she said, adding that she optimised her stay at the quarantine centre by preparing online learning materials, as well as year-end examination questions for her students.
Nurul Hidayah, who is now fully recovered from COVID-19, said her stay at the PKRC had made her become a more empathetic person and be more concern about the people around her.
She has also used her Facebook page as a channel to share her experiences as a former COVID-19 patient and to eradicate the stigma against former COVID-19 patients.
— BERNAMA
---